Proud partnership with Shell V & Erebus Motorsport-
Worn by more than half the field of the V8 Supercars
Drivers & Pit Crew for the V8 Supercar's are wearing the NoiseGuard headsets to hear communications in ultimate clarity;
with up to class 5 noise reduction in a custom fitted, soft silicone ear mould.
Available in black strain relief (coiled wiring) or clear braided wiring (without strain relief).
On-Site ear impression service available for Team fittings!
Driver & Pit Crew communications in ultimate clarity and comfort.
Designed to be worn under tight fitting race helmets, do away with bulky and uncomfortable earmuffs.
Laboratory manufactured, soft silicone moulds ensure optimal comfort and background noise reduction.
Highest quality wiring and jack components incorporated with pro-audio drivers provide ultimate sound production
for the most secure, reliable and crystal clear, racing pit communications on the market. 
NoiseGuard Clear Braided Wiring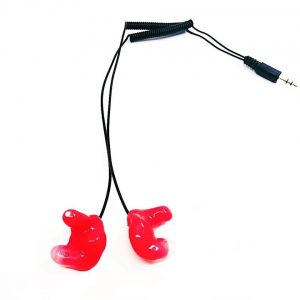 This product has been designed through in collaboration with professional motorcycle riders and race car drivers who have field tested our prototypes from the early stages of development.
NoiseGuard is committed to ensure that we get your custom product right.  Our vast knowledge in custom moulds and hearing conservation, as well as state of the art technology has led to the development of NoiseGuard pro audio headsets – #1 Custom Headset in Oz – Worn, recommended and loved by V8 Supercar Drivers.
Custom desired length available upon request

Highest quality Gold plated 3.5mm male stereo/RCA/mono available

Lemo/stilo available

Up to 34dB(A) attenuation

Pro audio, soft silicone custom moulds

Ultimate clarity and comfort

2 year wiring/speaker warranty

3 year mould integrity warranty

All colours available, client initials embedded into moulds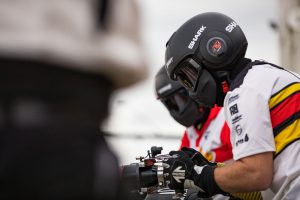 Embedding the pro drivers into the highest quality, medical grade, soft hypo-allergenic silicone enables us to provide excellent background noise reduction while still allowing important surrounding noise to be heard.
The class 5, up to 34dB attenuation, custom noise plugs allows for ultimate sound production at minimal volume.
Custom moulded using an individual Left and Right ear impression (a painless procedure)

Designed for tight race helmets, moulds lock into place without dislodging when applying helmet

Available in all colours with client initials embedded in custom moulds

Prevent hearing loss from constant excessive wind and/or engine/exhaust noise

Variable noise reduction using an optional acoustic filter in 9, 15 or 25dB attenuation available

Thin, strain relief wiring for flexibility and rider/racer comfort

clear (no strain relief) wiring with L&R adjusting slider at desired length

NO hollow tubing – conductive wiring throughout eliminates movement transfer noises

canal cap for driver wax protection, effortless maintenance and aural hygiene

Perfect for Driver/Pit communications

Crystal clear high/mid tones professional quality sound production  (see dual driver in stereo)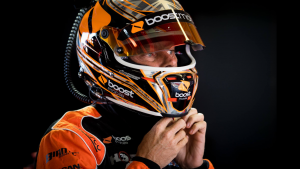 This quality design ensures the most robust, clear and comfortable race communications available on the market today.
AUSTRALIAN MADE AND OWNED
By popular demand the NoiseGuard Moto© was adapted for pit crew communications.
An individually moulded earpiece (left or right), incorporating pro-musicians (single, professional balanced, speaker per ear) audio drivers with the highest quality wiring in a one piece custom headset. Contact us for further information about this one sided headset.
Click here to see NoiseGuard products inside famous ears.