Click here for further information about on-site hearing conservation services, including Noise Surveys and Hearing Testing.
Full range of custom fitted hearing protection, specifically designed for high noise industry, soft medical grade hypo-allergenic, custom silicone earplugs.  All of our custom plug's lock into place using the natural landmarks of your ear, they will never dislodge!  Custom mould is set to your ear-shape, so unlike 'one-size fits all/disposable plugs' custom plugs are not constantly expanding, which causes pressure and discomfort and is among the most common complaints associated with cheap disposable plugs. 
NoiseGuard custom plugs are designed to be worn for entire shifts, they are easy to clean, easier to use and cost effective when compared to universal foam plugs.  Workers, especially in dirty environments, such as: coal mines, oil rigs, metal industry etc are known to go through approx 2-5 pairs of disposable foam plugs in a single shift, which can add quite an expense to PPE, not to mention waste and workplace litter and of course an earplug that will never fit or feel as good as high quality custom fitted NoiseGuard earplugs.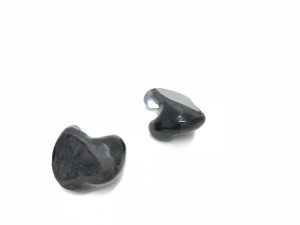 With a 3 year mould integrity warranty, life-span of over 5 years and a customer satisfaction comfort guarantee that is second to none.  
Available in a full ear, half ear or canal custom designs to suit every application.
Filtered options in 9, 15 or 25dB(A) filters to allow variable attenuation and reduce blocked ear (occlusion) effect.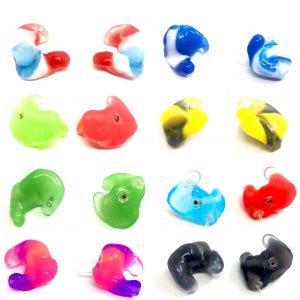 NoiseGuard custom headsets also available (custom fitted class 5 noise plug, with pro audio) used by V8 Supercars.  The perfect compliment for your radio communications.  
All our ear plugs are custom made and specially designed per individual, making the fit and comfort incomparable to one size fits all type, foam plugs. Custom made plugs will not dislodge and remain secure and comfortable.
They are effective and inexpensive, preventing noise damage to your hearing, whilst allowing you to still hear your surroundings in customised comfort.  Best of all they last for years not hours and are easy to maintain.
An impression of your ears is required in order to manufacture your custom moulded plugs. Bulk discounts available – contact us for a quote.